Here is a What-if model I have been working on for a while. Still not completely done but wanted to basically test out a homebullt light box I built. So here are some shots of how it turned out after several editing in Infranview photo editor. Still not perfect but better than anything I have done.
Again, the inspiration for this model was put into reality after seeing Igor Sobolevsky wonderful 3D art station work called 'Axiom Racing'. His 3d version is to 'die for'.
Still need some touch ups in some areas and needs a stand, on a wooden base, when done.
Hope you all like this build.
----------------------------------------------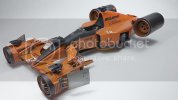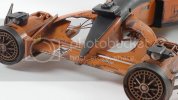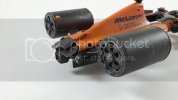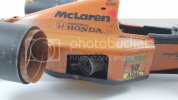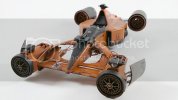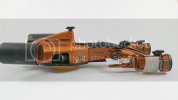 The Seat before placement in cockpit. I could not take a decent enough photo of the display panel but will try later. Instead of a steering wheel, I made two sets of joysticks.