Joined

Jul 16, 2012
Messages

275
This is a build based off of Hasegawa's IdolMaster boxing of the F-16. As with all things, I spent more on all of the additions then the actual model. Fun build, my first Hasegawa kit. The below was added to the kit for this build or used as a resource:
· The Scale Viper: A Modeler's Guide to Building the F-16 – Pete Fleischmann
· The Modern Viper Guild, 2nd Edition – Jake Melampy
· Decals: Caracal: USAF F-16C "Dark Vipers" part 4
· Royale Resin: antenna Upgrader Set
· GT Resin 1/48 ALQ-184 ECM Pod & F-16 Wild Weasel Set
· Eduard Sniper Pod
As with all things, once the build was done I can find were I need to improve, but it is about the experience and it was fun build.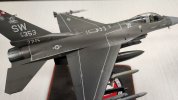 20230814_065604 by
Darren Keller
, on Flickr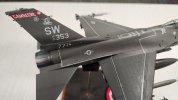 20230814_065558 by
Darren Keller
, on Flickr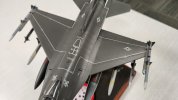 20230814_065550 by
Darren Keller
, on Flickr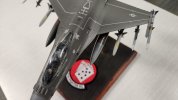 20230814_065546 by
Darren Keller
, on Flickr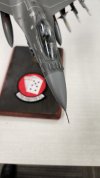 20230814_065637 by
Darren Keller
, on Flickr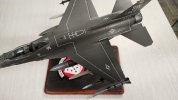 20230814_065536 by
Darren Keller
, on Flickr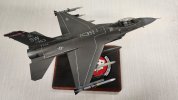 20230814_065526 by
Darren Keller
, on Flickr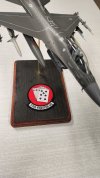 20230814_065519 by
Darren Keller
, on Flickr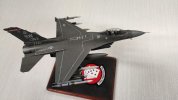 20230814_065500 by
Darren Keller
, on Flickr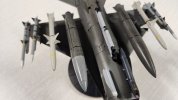 20230814_065417 by
Darren Keller
, on Flickr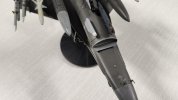 20230814_065414 by
Darren Keller
, on Flickr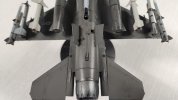 20230814_065407 by
Darren Keller
, on Flickr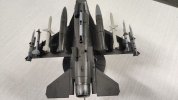 20230814_065402 by
Darren Keller
, on Flickr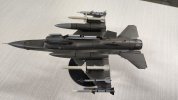 20230814_065357 by
Darren Keller
, on Flickr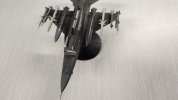 20230814_065352 by
Darren Keller
, on Flickr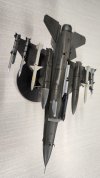 20230814_065346 by
Darren Keller
, on Flickr
Last edited: