Joined

May 9, 2009
Messages

21
First of all let me say hi...hi
This build could take me awhile, I've built quite a few models before but this one has so much detail in it that I want to try and build it "properly" which could take me ages, as I'm normally a make do kinda modeller when it comes to paint colors and details etc...I might give up on this part way through but I hope not.
so...I'll be updating this as and when I make progress.( any ideas you guys have to help me are appreciated)
For now heres the box pic to get things going...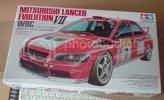 SimonW