Joined

Sep 17, 2022
Messages

85
This kit is yet to be completed, but at the moment I have another one to focus on. What I seem to do is work on a model until it either gets to me or I come across a stumbling block. That is when I need a distraction for awhile. This kit was one of my distractions. So, I am fairly sure I will bet back into it again and eventually get it completed.
This is my first, and probably my last, plastic model kit. Mainly because I don't like being restricted as kits tend to be.

When I started this kit, it did not take me long to maverick it. So this is what I have done to it so far...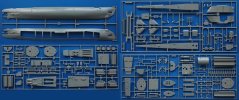 It was here, the interior, where I started doctoring things.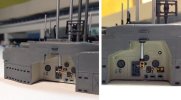 to be continued...